Ep 15 // Tucker Carlson: The Truth is a Terrible Business Model
Fox News sacked Tucker Carlson, but his time slot will likely continue to serve up lies to keep the audience happy.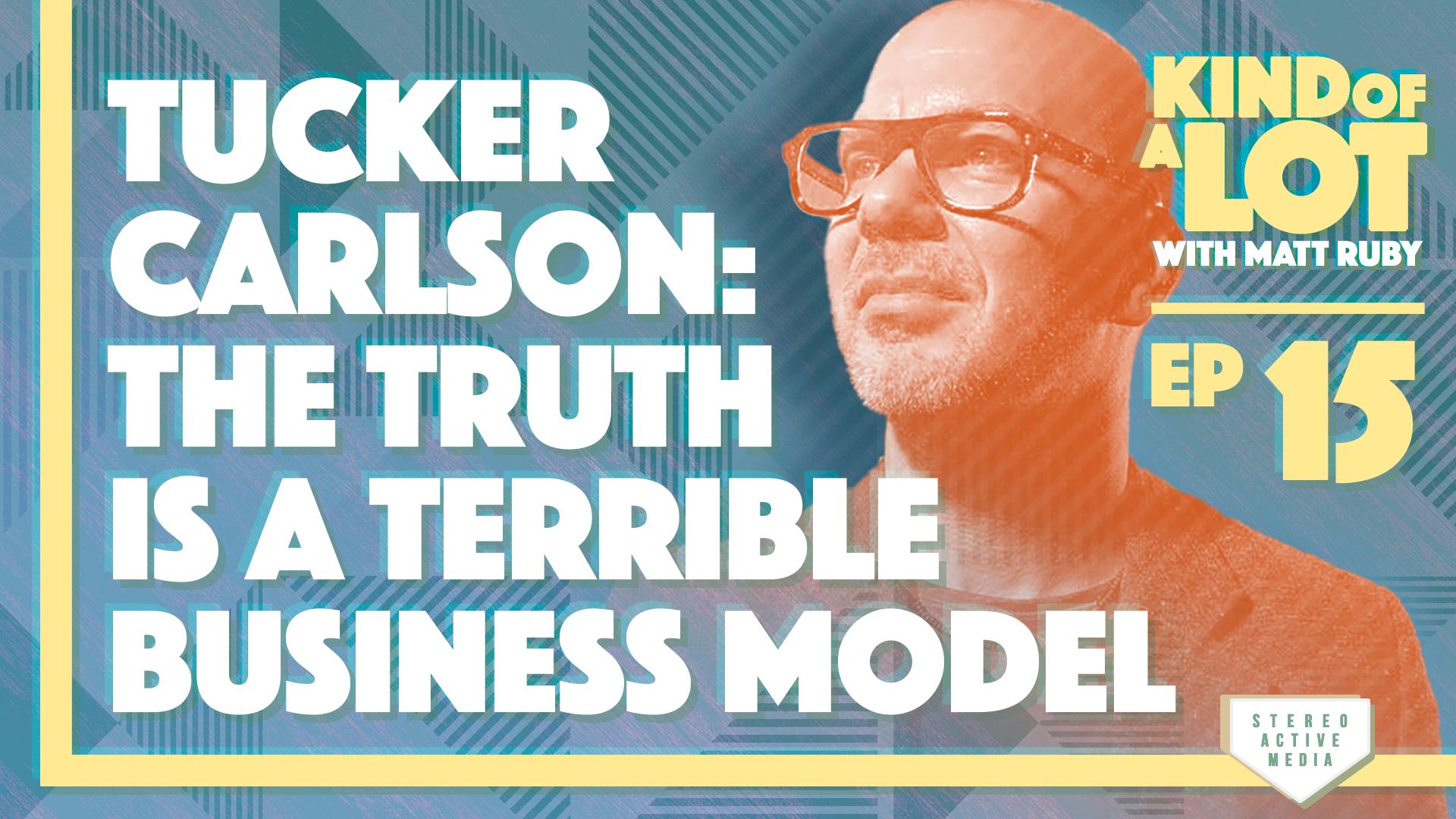 Available on Goodpods, Apple Podcasts, Spotify, and anywhere else you listen to podcasts.
Fox News recently settled their lawsuit with Dominion Voting Systems for nearly $800 million, then fired Tucker Carlson. But let's face it: Fox is unlikely to change its ways and will probably just install another Tucker-like cog in their machine. And will that new cog actually be that different? Why would you take a nuanced, middle-of-the-road stance when you see all your edgy, hot-taking peers gaming the algorithm with a bunch of bullsh*t?
For more information on this podcast, including where it's available, please visit the show's homepage.