Ep 27 // Sunrise: A Song of Two Humans
Directed by F.W. Murnau, 1927's 'Sunrise: A Song of Two Humans' was the director's first in the US and considered by many to be the pinnacle of silent film.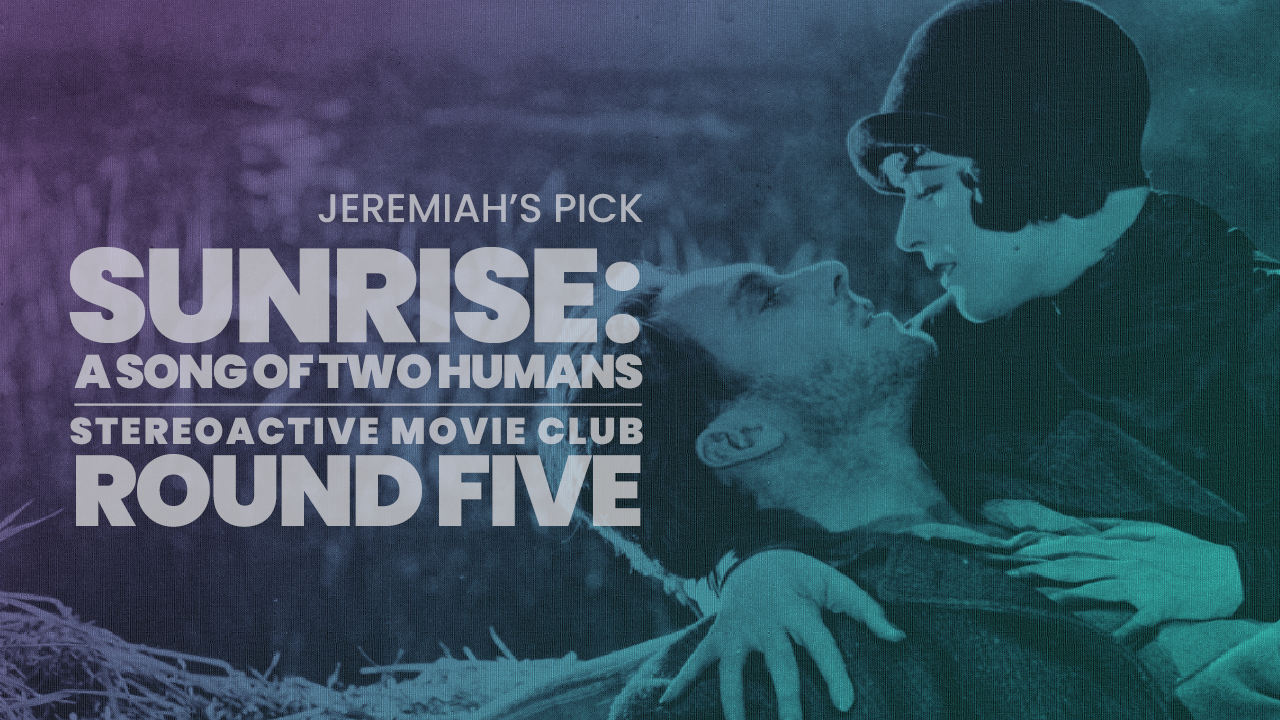 Also available on Goodpods, Apple Podcasts, Spotify, and anywhere else you listen to podcasts.
It's Jeremiah's 5th pick: Sunrise: A Song of Two Humans, the 1927 film directed by F.W. Murnau.
Based on a 1917 short story called "The Excursion to Tilsit,' written by Hermann Sudermann, the film was Murnau's first in the United States, after he was brought over from Germany by William Fox to make something for Fox Film Corporation like the expressionist work he'd produced in his home country – Nosferatu, The Last Laugh, and Faust among those. As with his previous work, the art design is exaggerated or even distorted to represent the emotional and symbolic tone being strived for. Add in innovative camerawork and one of the first synchronized soundtracks featuring a specifically composed score and sound effects, and the technical achievements alone begin to make it clear why the film had been popular and influential.
The film was hailed as a masterpiece by many critics of the day. And it also holds the distinction of being the only film to ever win Best Unique and Artistic Picture at the Oscars – an award that only existed in the ceremony's first year. More recently, AFI listed Sunrise at number 82 in the 2007 version of their 100 Years… 100 Movies list of the greatest American films.
As for our purposes, Sunrise has appeared in the top 10 of Sight & Sound's critics survey twice – at number 7 in 2002, and then at number 5 in 2012. Also in the 2012 polling, it was ranked #22 by directors; among the filmmakers who had it on their top 10 lists were Francis Ford Coppola and the Dardenne Brothers. And one more thing worthy of noting: Sunrise was released on September 23rd, 1927… Two weeks later, on October 6, is when The Jazz Singer was released, ushering in the beginning of the sound era for motion pictures.