Ep 31 // Apocalypse Now
Directed by Francis Ford Coppola, 1979's 'Apocalypse Now' is a New Hollywood descent into the madness of war.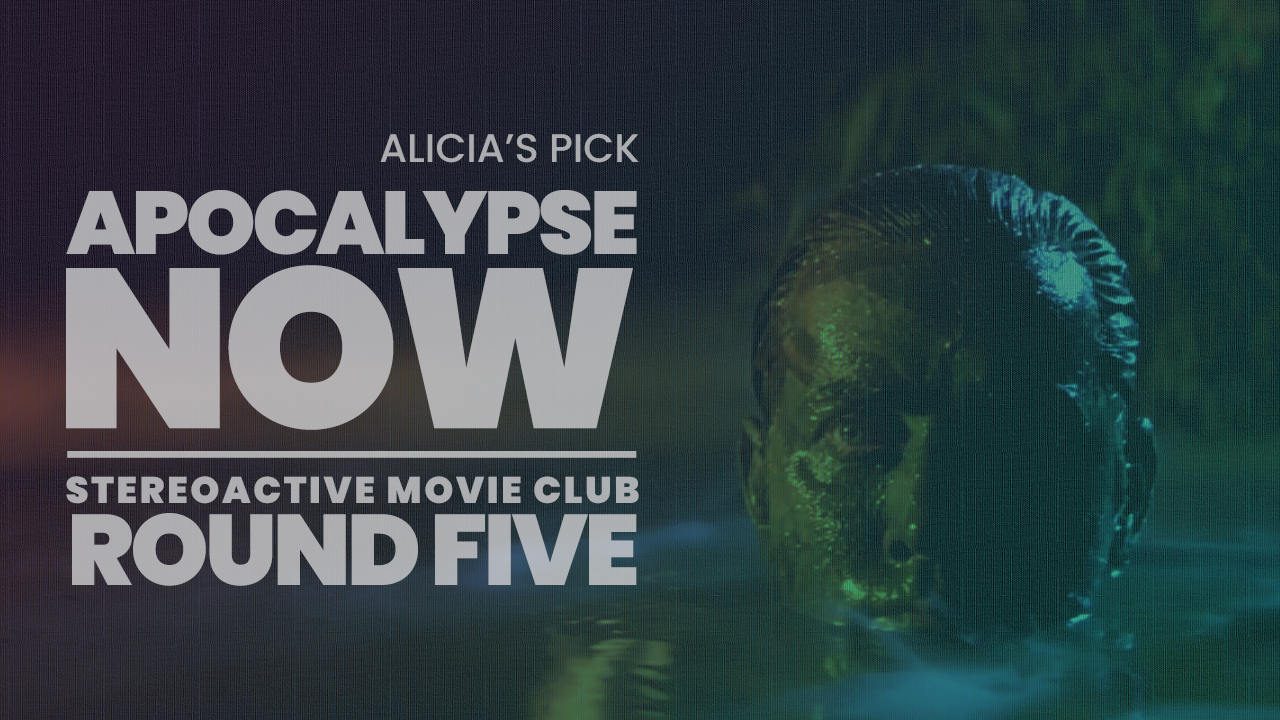 Available on Goodpods, Apple Podcasts, Spotify, and anywhere else you listen to podcasts.
It's Alicia's 5th pick: Apocalypse Now, the 1979 film directed by Francis Ford Coppola.
Coppola's fellow New Hollywood/Movie Brat filmmaker, John Milius first conceived of adapting 'Heart of Darkness' as a Vietnam War movie sometime in the late '60s. The original plan was for Milius to write, Coppola to produce, and for George Lucas to direct. Eventually, as Lucas became busy with other projects, Coppola became the project's director and co-writer.
The film's shooting schedule in the Philippines was originally set for 5 months, but ended up taking more like 14 months. A lot of the reasons why are pretty well documented in the 1991 documentary spearheaded and co-directed by Eleanor Coppola, Francis' wife – it's called Hearts of Darkness: A Filmmaker's Apocalypse and is totally worth checking out.
Reviews at the time were mixed, with some crowning it a high achievement from the start while others praised the impressive craft of the filmmaking, but found the storytelling wanting. Despite its mixed critical reception, it made good money at the box office and ended up winning the Palme d'Or at Cannes. It also won two Academy Awards for Best Cinematography and Best Sound, and was nominated for another 6: Best Picture; Best Director; Best Actor in a Supporting Role, Robert Duvall; Best Adapted Screenplay; Best Art Direction; Best Film Editing.
The big winner at the Oscars that year, though, was Kramer vs. Kramer.
As for our purposes, Apocalypse Now has only been in the top 10 of one of Sight And Sound's polls once, when the directors list had it at number 6 in 2012. In the new 2022 polling, it was ranked #19 by critics and #18 by directors.
For more information on this podcast, including where it's available, please visit the show's homepage.