Kind of a Lot with Matt Ruby Ep 17 // Ditch the hustle and screw the passion: An ode to punching the clock
Matt explains how it's okay for work to just be work, and not your passion.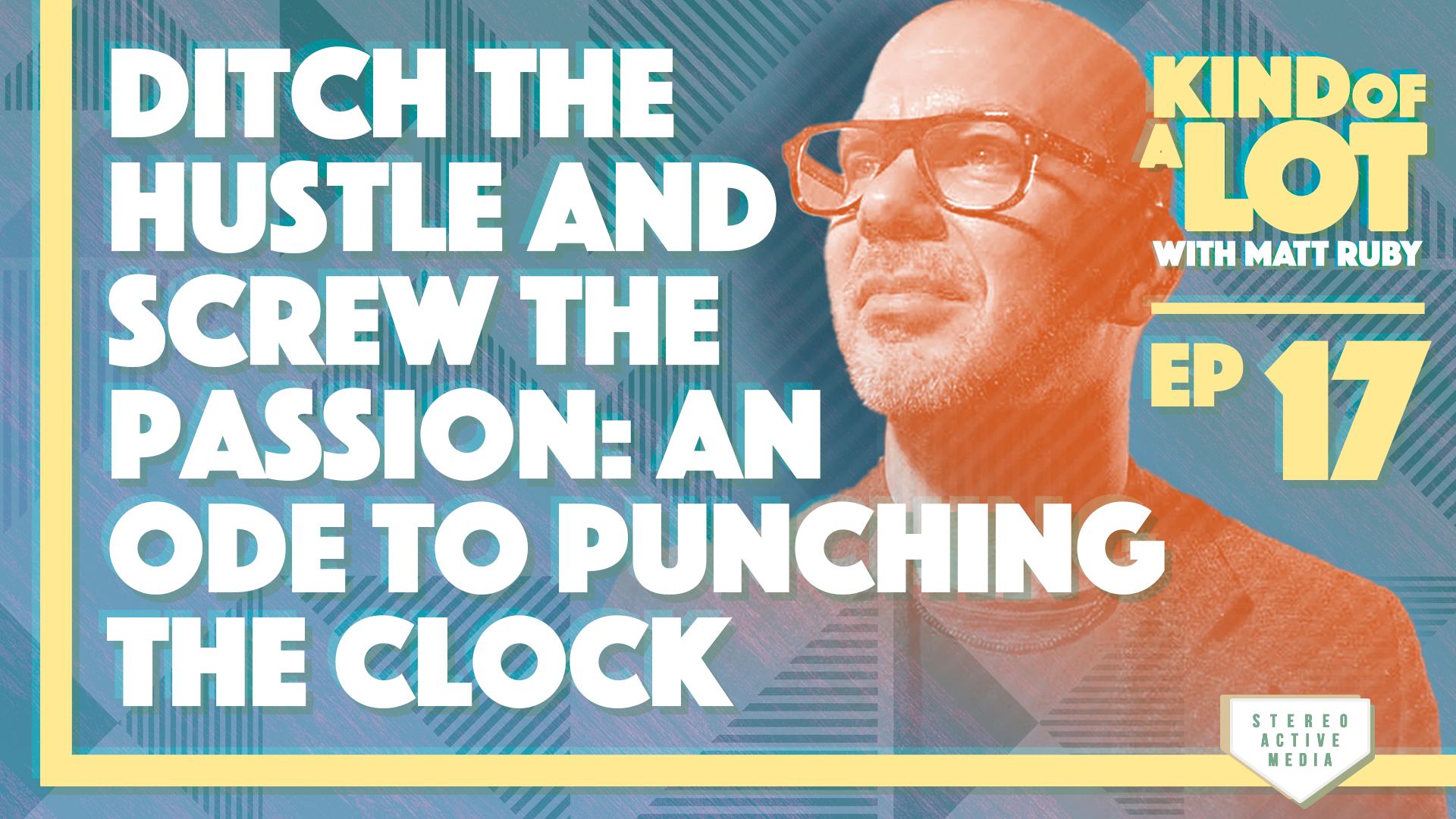 Available on Goodpods, Apple Podcasts, Spotify, and anywhere else you listen to podcasts.
Despite what the prevailing so-called captains of industry, it's perfectly fine if your job isn't your passion. We all have to pay rent and bills, so sometimes it's just about punching a clock and getting through the day. And as Matt discusses, we also don't need to build up our day jobs into inspirational journeys that save the world – they're just jobs, and that's fine.
For more information on this podcast, including where it's available, please visit the show's homepage.