Kind of a Lot with Matt Ruby Ep 18 // In the End, They Were All Fredo: 10 Thoughts on 'Succession'
HBO's 'Succession' has ended and Matt has thoughts – and is joined by producer J. McVay.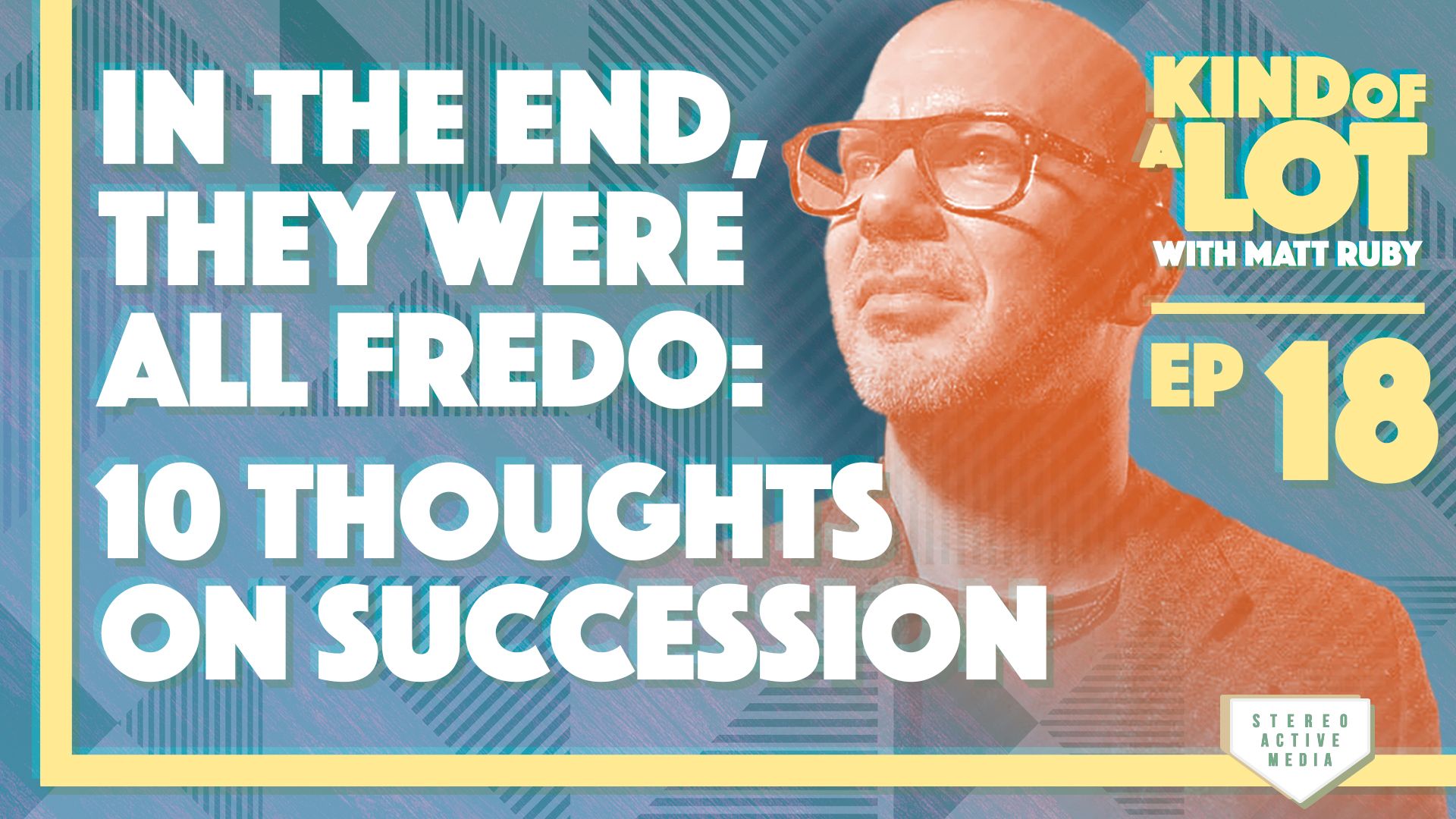 Available on Goodpods, Apple Podcasts, Spotify, and anywhere else you listen to podcasts.
With the series finale of 'Succession' recently aired, Matt is breaking format to share some of thoughts on the show, in conversation with producer J. McVay. Together they review the under-appreciated players of the show, the depiction of the rich and supposedly business-savvy, references to classic cinema, and plenty more.
---
For more information on this podcast, including where it's available, please visit the show's homepage.