Kind of a Lot with Matt Ruby Ep 23 // Rubyisms Vol. 2: Romantic Cynics, Traditions, Beautiful Violence, and Illegal vs. Wrong
Mantras, sayings, and lessons that Matt has collected throughout his life.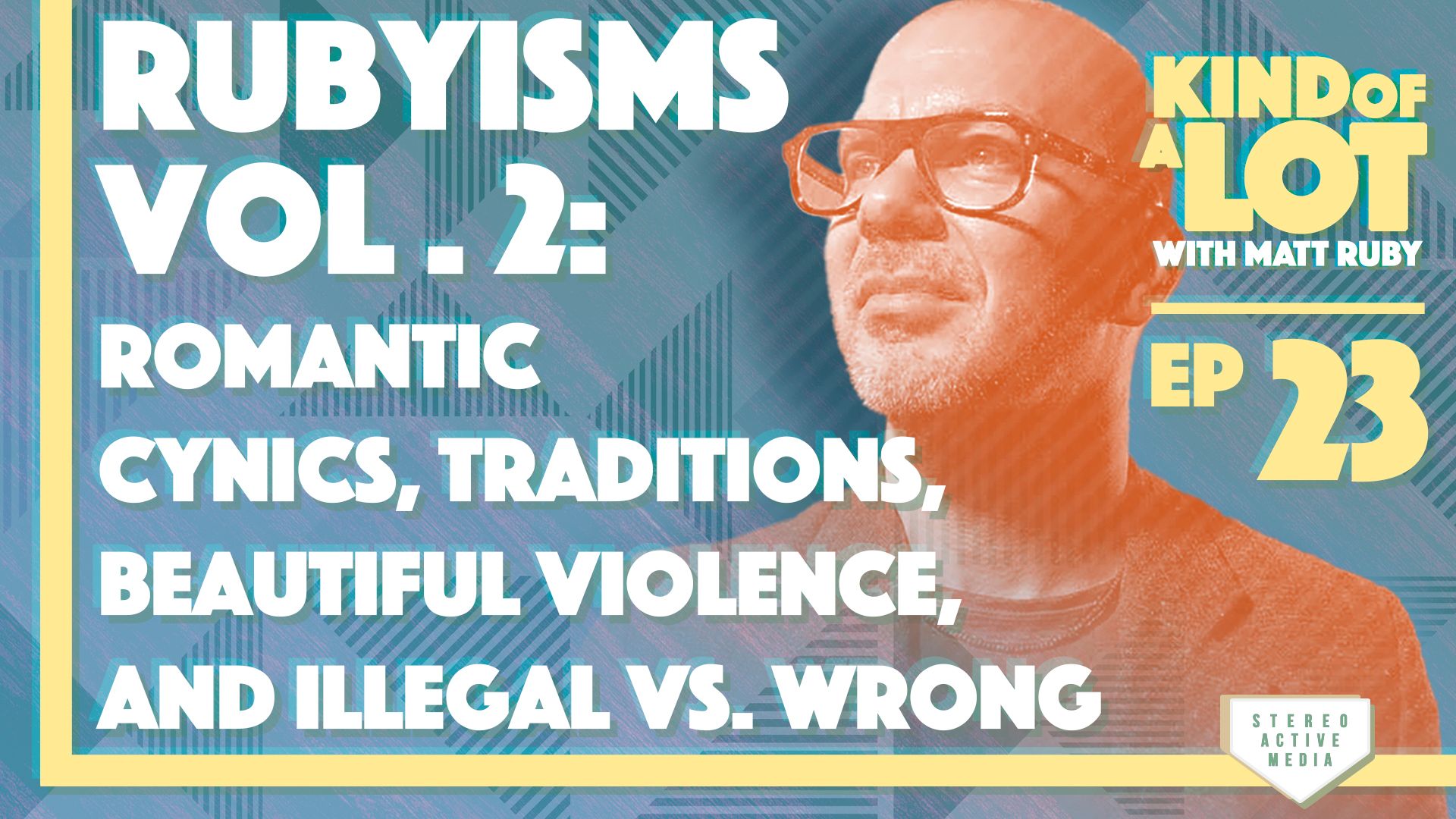 Available on Goodpods, Apple Podcasts, Spotify, and anywhere else you listen to podcasts.
Matt collects aphorisms, mantras, and other brief thoughts that represent lessons he's learned throughout his life. In this episode, he and producer J. McVay discuss a handful of these so-called "Rubyisms," the stories behind them, and the deeper truths they're connected to:
Cynics are just disappointed romantics.
Tradition makes you focus on the wrong things. Want people to remember your wedding? Skip the cake and spend that money on a choreographer for your first dance. No one cares about cake anyway.
Make your violence beautiful. Make your violence, beautiful.
Just because something is illegal doesn't mean it's wrong. Laws often have an ulterior motive.
---
For more information on this podcast, including where it's available, please visit the show's homepage.