Kind of a Lot with Matt Ruby Ep 24 // Rubyisms Vol. 3: Infinite Photos, Yoga Wisdom, and Proud Failures
Mantras, sayings, and lessons that Matt has collected throughout his life.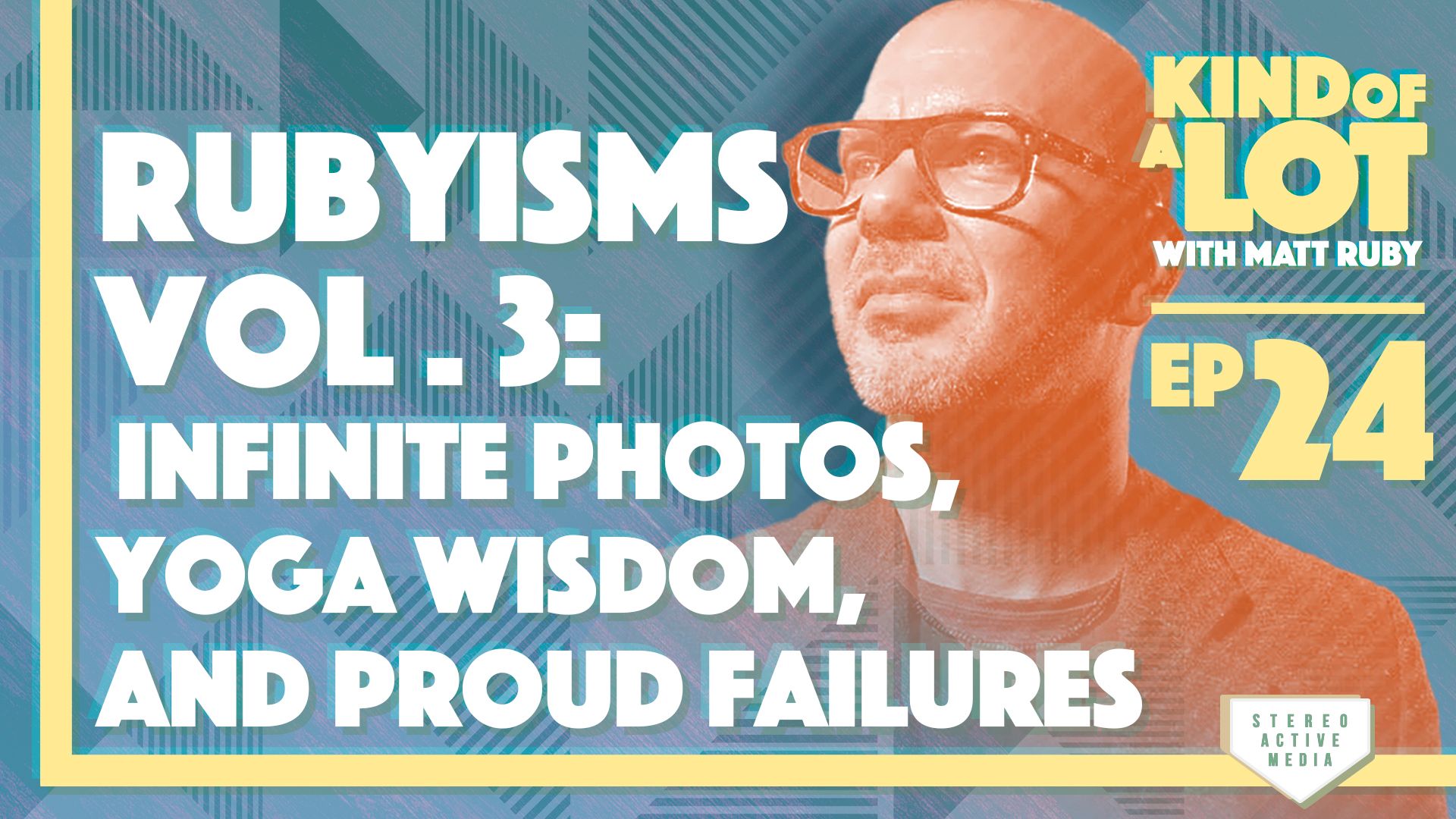 Available on Goodpods, Apple Podcasts, Spotify, and anywhere else you listen to podcasts.
Matt collects aphorisms, mantras, and other brief thoughts that represent lessons he's learned throughout his life. In this episode, he and producer J. McVay discuss a handful of these so-called "Rubyisms," the stories behind them, and the deeper truths they're connected to:
We'll have so many photos of so much nothing and no one will look at them. Meanwhile, your grandparents had a few photos in a shoebox and viewed them hundreds of times.
Let your weight be absorbed by the ground. (Lesson from yoga.)
An embarrassing success is worse than a proud failure.
---
For more information on this podcast, including where it's available, please visit the show's homepage.