Kind of a Lot with Matt Ruby Ep 25 // "THAT did not age well" and the battle between generations...
Maybe, just maybe, forgiveness and compassion can help bridge generational divides. Matt thinks it's worth a shot.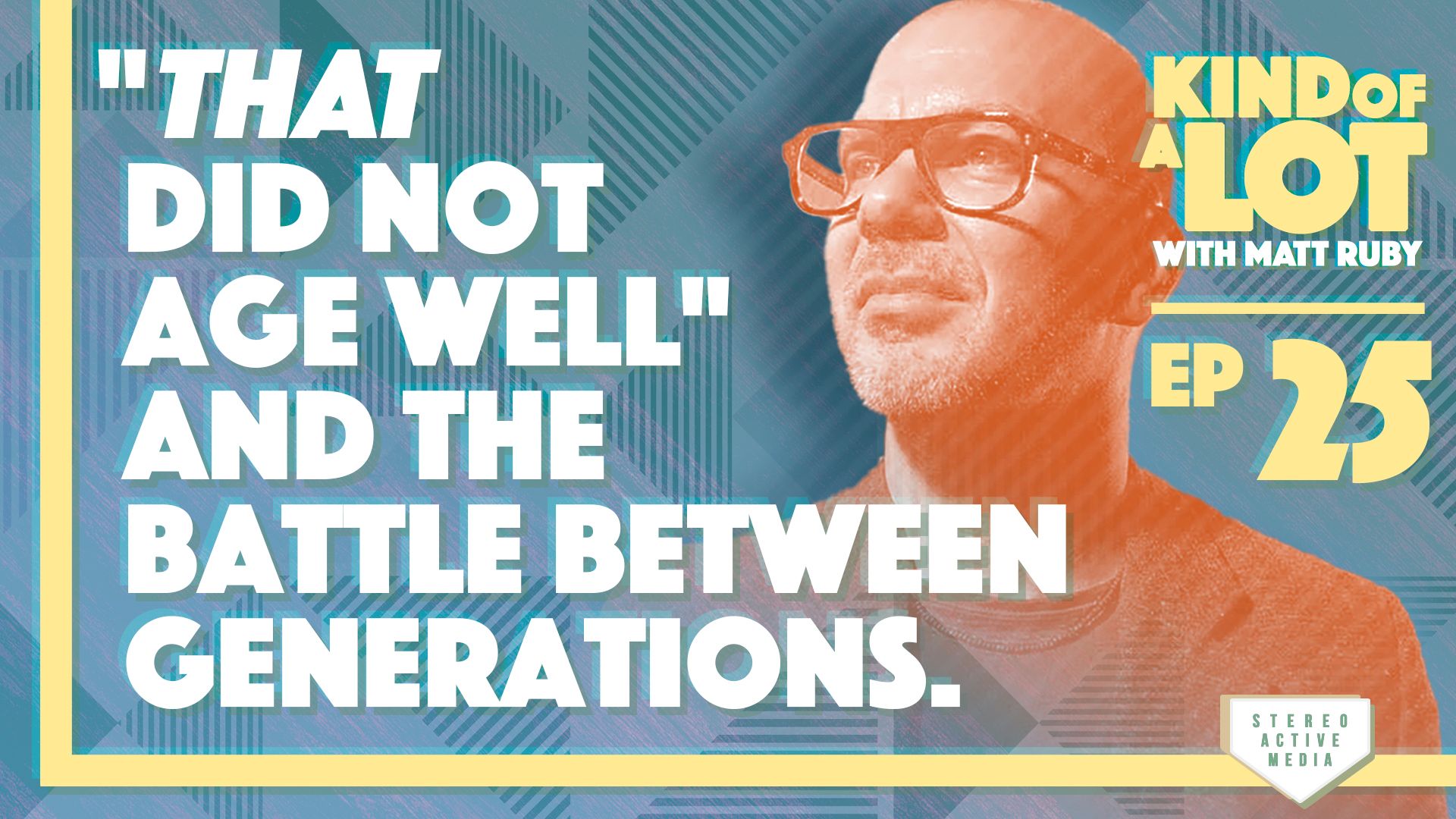 Available on Goodpods, Apple Podcasts, Spotify, and anywhere else you listen to podcasts.
"Aging well" is an oxymoron and the future will frown upon all of us. Matt explores the friction between generations that occurs when younger people expect elders to be able to keep up with changing expectations about language, behavior, etc, even as many elders are unreasonable in their refusal to even try. A wider willingness to forgive elders who are trying might be helpful, but it would probably also help if elders better recognized their own generational shortcomings as well as the advantages they had that will largely not be passed on.
---
For more information on this podcast, including where it's available, please visit the show's homepage.