Ep 11 // In Defense of Night Owls…
As a night owl, Matt Ruby is tired of the preponderance of "morning person" propaganda in the world.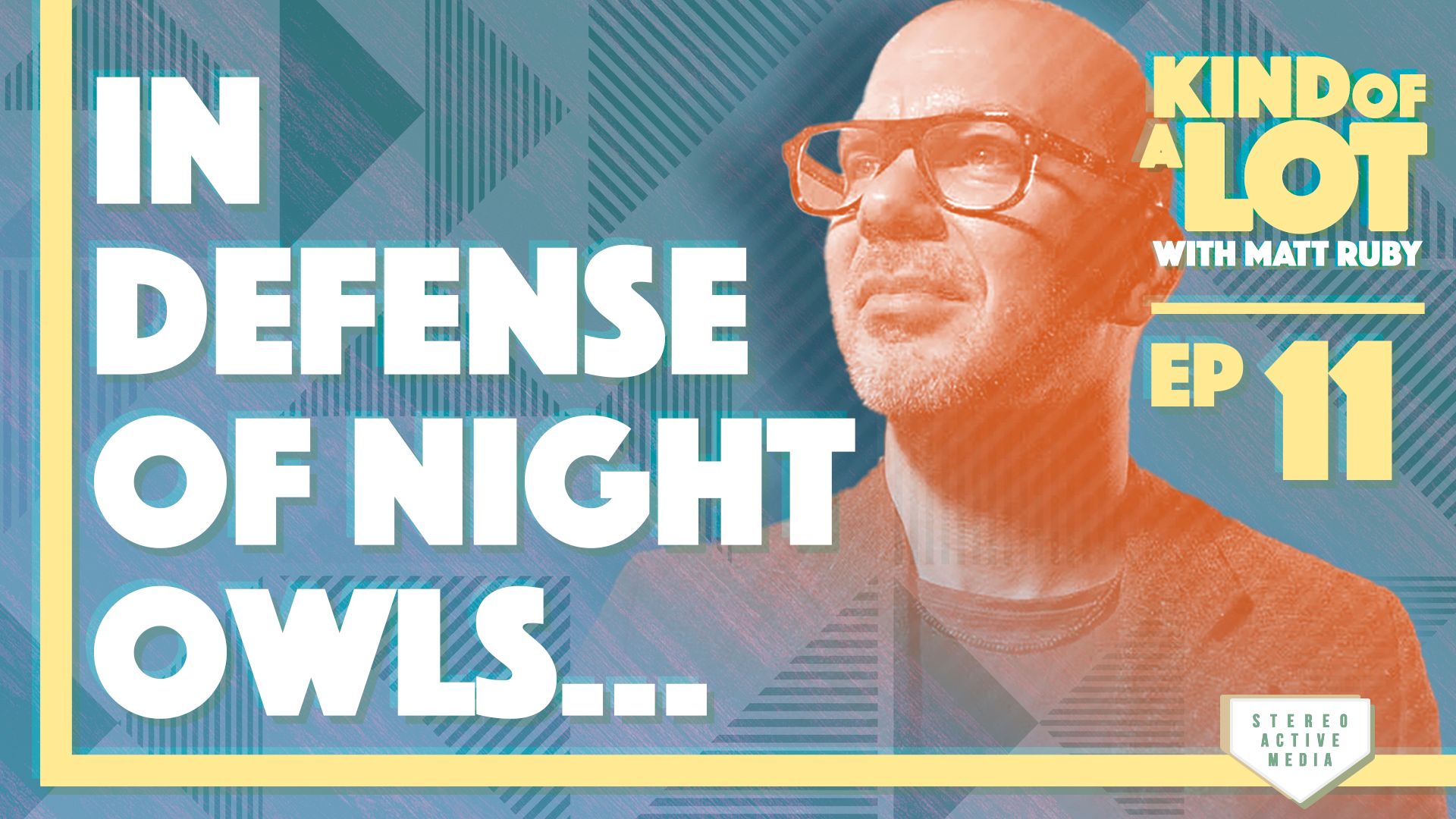 Available on Goodpods, Apple Podcasts, Spotify, and anywhere else you listen to podcasts.
Morning people propaganda is everywhere. Billionaires, star athletes, and other world conquerors are seemingly all evangelists for the tired cliché, "the early bird gets the worm." But Matt is sick of it, because who wants worms, anyway? Some people just thrive in darkness and are tired of being night-shamed for it. So open your heart to night owls – they're people, too!
Mentioned in the episode:
For more information on this podcast, including where it's available, please visit the show's homepage.