Ep 25 // Pather Panchali
Directed by Satyajit Ray, 1955's 'Pather Panchali' depicts both the wonder and the struggle of rural life in the Bengal region of India, managing to be both original and universal in its portrayal of young Apu and his family.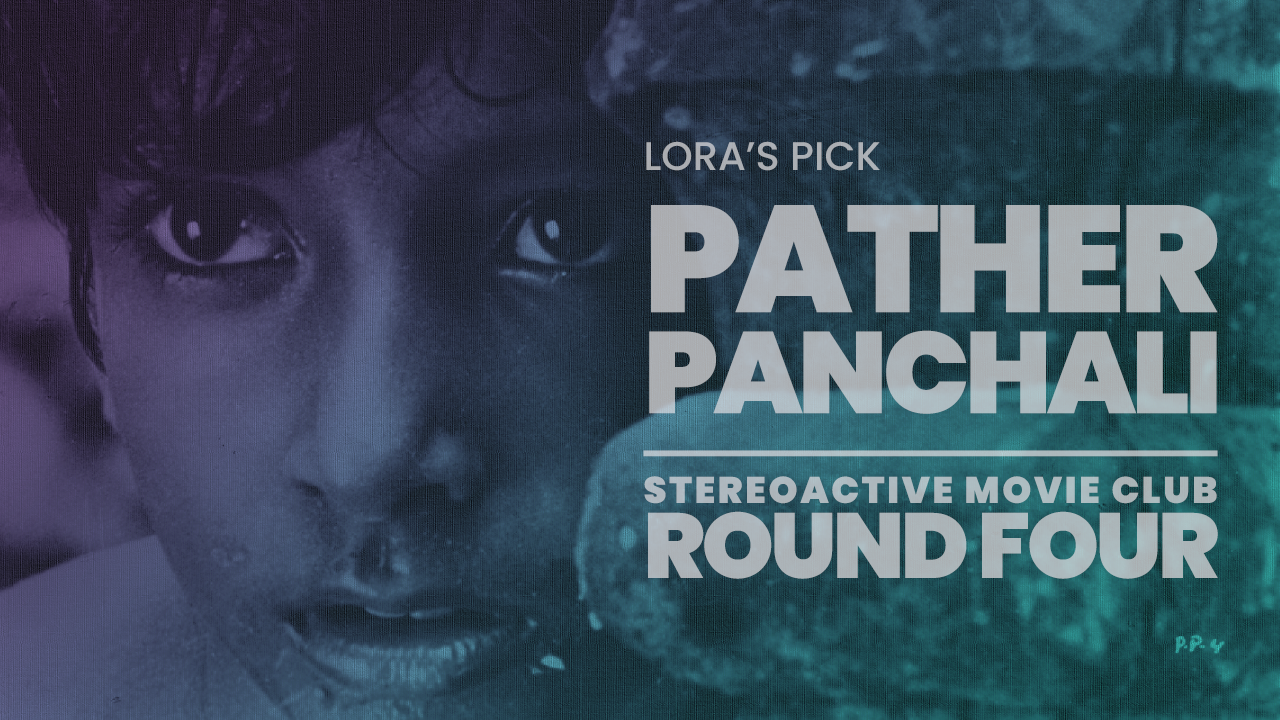 Also available on Goodpods, Apple Podcasts, Spotify, and anywhere else you listen to podcasts.
It's Lora's 4th pick: Pather Panchali, the 1955 film directed by Satyajit Ray.
Pather Panchali, which translates as "Song of the Little Road," is based on the 1929 novel of the same name, which is the semi-autobiographical work of author Bibhutibhushan Bandyopadhyay. Satyajit Ray was a graphic designer working on illustrations for a 1944 abridged edition of the book when it was suggested to him that the stoy's depiction of rural life in the Bengali region of India would make for a good film. A few years later, as Ray became interested in making a movie, he decided to take that suggestion.
After a start-stop-start production beset by funding issues, support from the regional government, as well as MoMA and filmmakers like Jean Renoir and John Huston helped to eventually push the production over the finish line. Its success was eventually sure enough that there were two sequels that, together with this film, form what's known as the "Apu trilogy," which when taken together follow Apu's life through adolescence and into adulthood.
Pather Panchali won Best Feature Film and Best Bengali Feature Film at India's 3rd National Film Awards. It was also honored at Cannes with the aforementioned award for Best Human Document and was nominated for or won several other critics, festival, or industry awards around the world. As for our purposes, the film has appeared in the top 10 of Sight & Sound's critics polls twice, once as a runner up in 1962 and then again at number 6 in 1992. In the 2012 polling, it was ranked #42 by critics and #48 by directors. Produced by Stereoactive Media