Ep 26 // Round 5 Picks!
It's Jeremiah's turn to pick first as we choose which films we're watching in the fourth round of the Stereoactive Movie Club!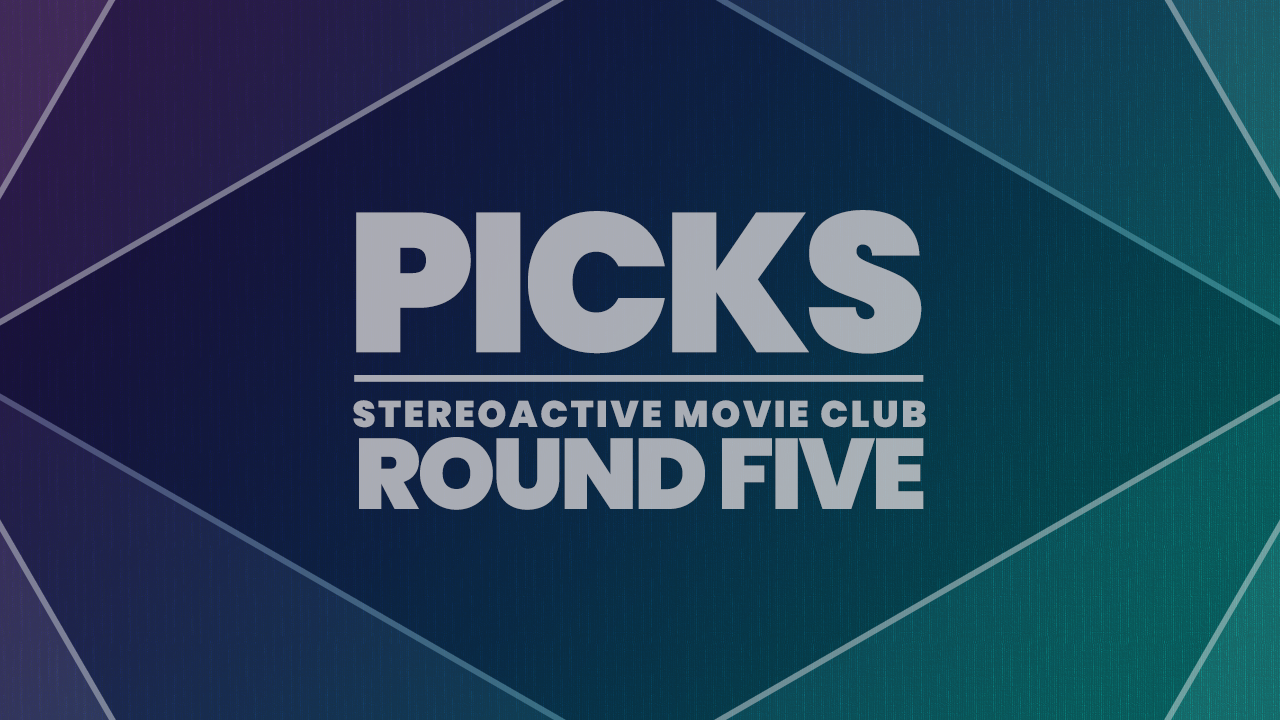 Also available on Goodpods, Apple Podcasts, Spotify, and anywhere else you listen to podcasts.
Listen up as we reveal our picks for what we'll be watching in Round 5 of the podcast!
Spoiler alert: we have two bonus picks this time around, so we'll be watching 7 films total.
And, as referenced in the episode, here is the list of all movies released after 1980 that appeared in the top 100 of the Sight & Sound critics and directors surveys in 2012:
1982 - Blade Runner (Ridley Scott / USA)
1982 - Sans Soleil (Chris Marker, France)
1982 - Fanny and Alexander (Ingmar Bergman, Sweden)
1983 - L'argent (Robert Bresson, France)
1985 - Come And See (Elem Klimov, USSR)
1985 - Shoah (Claude Lanzmann (France)
1986 - Blue Velvet (David Lynch, USA)
1990 - Close-Up (Abbas Kiarostami / Iran)
1990 - Goodfellas (Martin Scorsese, USA)
1991 - A Brighter Summer Day (Edward Yang, Taiwan)
1994 - Sátántangó (Béla Tarr, Hungary)
1988-1998 - Histoire(s) du cinéma (Jean Luc Godard / France)
1999 - Beau Travail (Claire Denis / France)
2000 - In The Mood For Love (Wong Kar-wai, Hong Kong)
2000 - Yi Yi (Edward Yang, Taiwan)
2001 - Mulholland Drive (David Lynch, USA)
2005 - Caché (aka Hidden, Michael Haneke, France/Austria)
2007 - There Will Be Blood (Paul Thomas Anderson, USA)