Ep 28 // The Grapes of Wrath
Directed by John Ford, 1940's 'The Grapes of Wrath' tells the tale of the Joad family's journey to California as they escape the dustbowl of Oklahoma.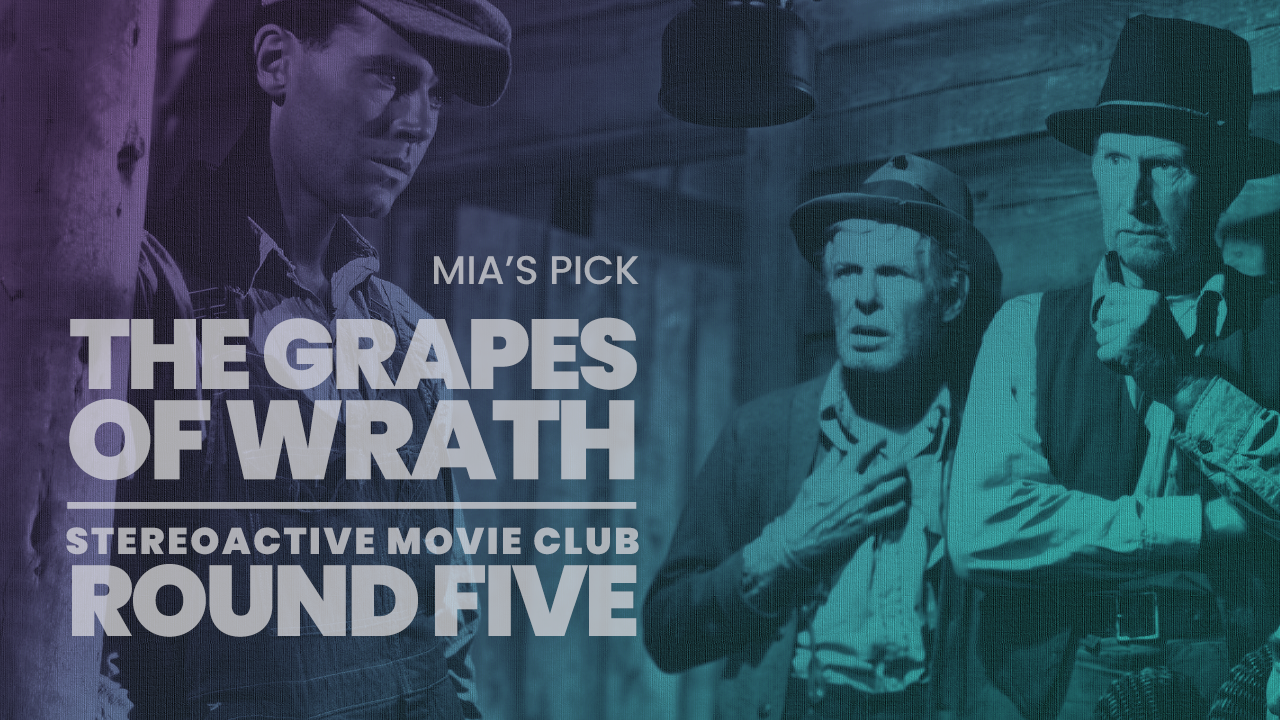 Also available on Apple Podcasts, Spotify, and anywhere else you listen to podcasts.
It's Mia's 5th pick: The Grapes of Wrath, the 1940 film directed by John Ford.
The film is based on John Steinbeck's Pulitzer-prize winning novel, which was also the best-selling novel of that year and was cited as a major part of the basis on which Steinbeck was awarded a Nobel Prize for Literature in 1962. The politics and story of the book were potentially thorny enough that Daryl F. Zanuck, the famed producer at 20th Century Fox, sent investigators to witness just how bad the situation in Oklahoma actually was so he'd know whether he'd feel equipped to defend the film against any criticism for being potentially pro-Communist. That said, the aforementioned politics and story were still softened somewhat as compared to the book.
Ford was coming off a banner year, having directed 3 films in 1939: Stagecoach, Young Mr. Lincoln, and Drums Along the Mohawk – the latter two both with Henry Fonda, who himself had additionally been in 3 other movies in 1939.
The film received plenty of rave reviews and accolades including this one from Frank Nugent for the New York Times, which is perhaps one of the most laudatory reviews I've ever read for a movie:
In the vast library where the celluloid literature of the screen is stored there is one small, uncrowded shelf devoted to the cinema's masterworks, to those films which by dignity of theme and excellence of treatment seem to be of enduring artistry, seem destined to be recalled not merely at the end of their particular year but whenever great motion pictures are mentioned.
To that shelf of screen classics Twentieth Century-Fox yesterday added its version of John Steinbeck's The Grapes of Wrath…
John Ford won a Best Director Oscar for the film, while Jane Darwell won Best Supporting Actress. It was also nominated for Outstanding Production (or what is today called Best Picture), Best Actor (Henry Fonda), Best Screenplay, Best Film Editing, and Best Sound Recording. In more recent years, The Grapes of Wrath was on AFI's 100 Years… 100 Movies list, ranked at #21 in 1998 and then at #23 in 2007.
As for our purposes, the movie has never actually appeared in the top 10 of Sight & Sound's critics or directors surveys, but it was a runner up on the very first list back in 1952. In the 2012 polling, it was ranked #183 by critics and #174 by directors – and among the filmmakers who had it on their top 10 lists that year was Lawrence Kasdan.