Ep 32 // Boyhood w/ Max Goransson
Directed by Richard Linklater, 2014's 'Boyhood' tells the story of a boy and his family with the same actors over the course of 12 years of production.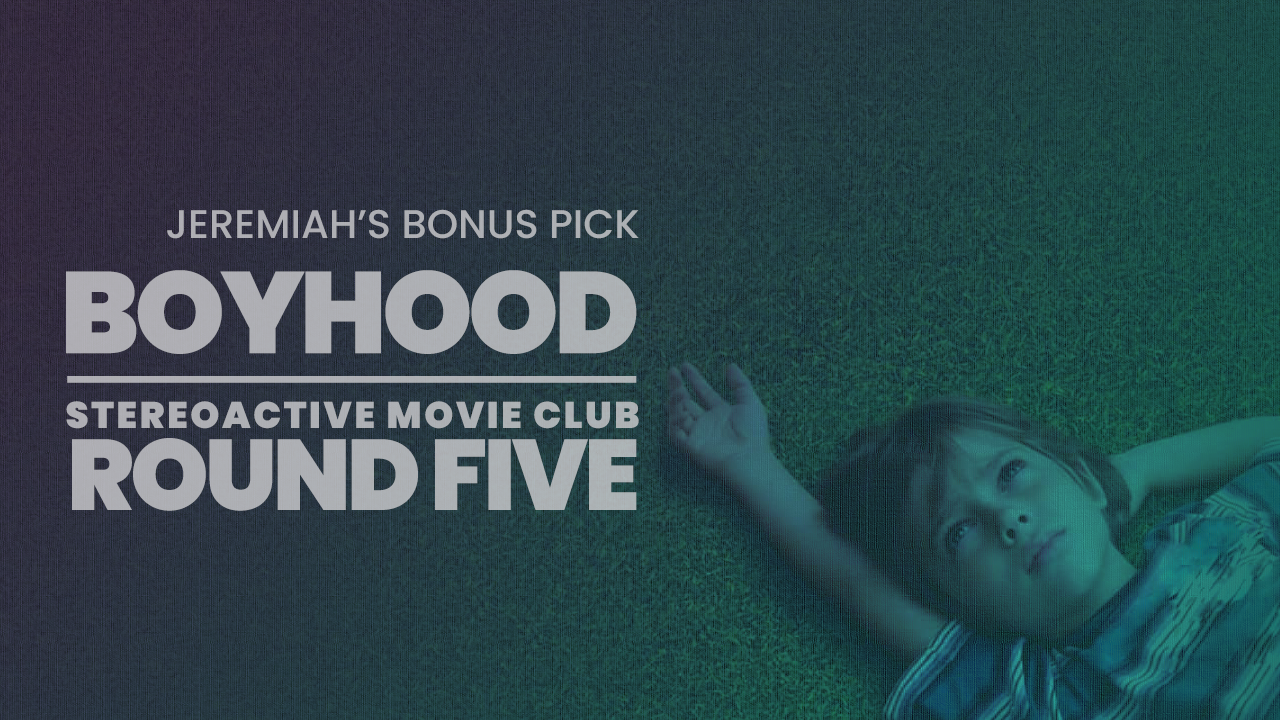 Available on Goodpods, Apple Podcasts, Spotify, and anywhere else you listen to podcasts.
It's Jeremiah's Round 5 Bonus Pick: Boyhood, the 2014 film directed by Richard Linklater.
Boyhood tells the story of a young boy, his slightly older sister, their divorced parents, and the people who come in and out of their lives over the course of 12 years, from the time the boy is 6 until he's 18. Step-parents come and go, or even stay. Many moves are made. And we see the ways in which the parents' decisions and actions affect their kids until they begin to have more agency and independence.
The story is told a year at a time, and, of course, the special thing about it is that it was also filmed a year at a time, so we see every main or recurring character actually age as the film progresses. The effect of the year-by-year production schedule is that each section of the film is something of a time capsule of both the era when it was shot and the time in each cast members' life, thus lending an air of docu-realism that could never be achieved if it had been filmed more traditionally as something of a period piece. Linklater, cast, and crew would shoot for a few weeks each year, with the script being written as they went to take into account where the actors were in their lives and, to some extent, what was going on in the world  and culture from year to year.
The film was budgeted at $200,000 per year of shooting – or $2.4 million total – and ended up earning $57.3 million making it a box office success, especially when considering that it was never in more than 775 theaters in the US. Critical reception was also strong, with many naming it the best, or among the best, films of its year.
Sight And Sound magazine, for the record, polled 112 international contributors and colleagues to decide their top 20 films of 2014 and ranked Boyhood #1.
The film also won the top prize of the year from a number of other critics groups and other organizations. And Patricia Arquette and Ethan Hawke, received much praise for their portrayals of the estranged parents in the film. It was nominated for 6 Academy Awards, but only Patricia Arquette won, for Best Supporting Actress. It's other nominations were for Best Picture, Best Director, Best Supporting Actor (Ethan Hawke), Best Original Screenplay, and Best Film Editing.
As for our purposes on this podcast, Jeremiah chose this movie as one that he thought deserved to be in the conversation of the Best Films for the 2022 Sight And Sound Poll. It was chosen back before the 2022 poll was out and, as it turns out, it did not make the list. That said, of the ballots that have been made public, director George Miller noticeably had it in his top 10.
For more information on this podcast, including where it's available, please visit the show's homepage.