Kind of a Lot with Matt Ruby Ep 21 // Something's off with how we talk about psychedelics.
Perhaps not every discussion of psychedelics needs to fit into either an academic, business, or mental health framework.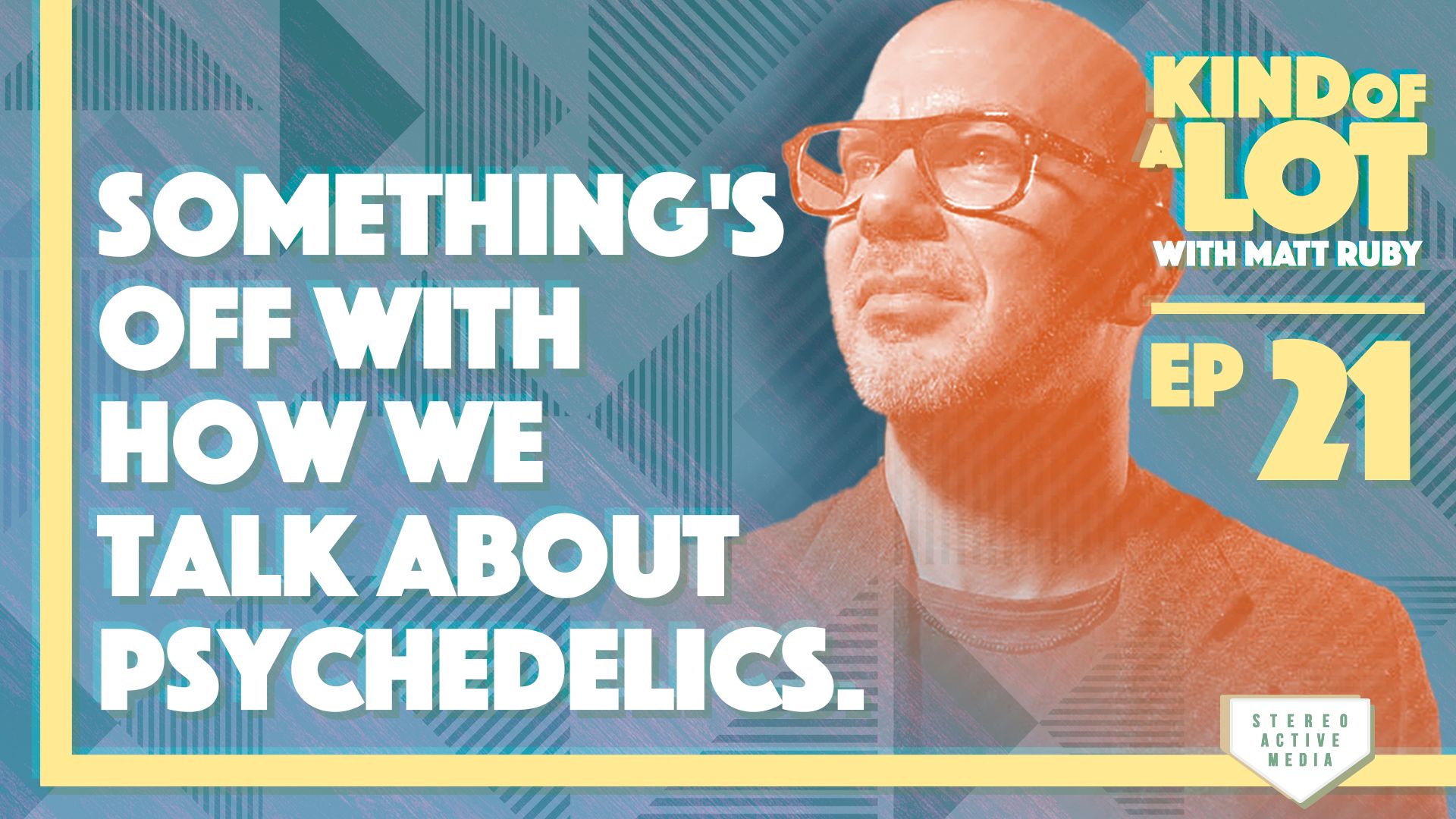 Available on Goodpods, Apple Podcasts, Spotify, and anywhere else you listen to podcasts.
On the heels of the recent psychedelics conference in Denver organized by the MAPS organization – the largest such conference ever held – Matt shares how he thinks psychedelics should actually be treated as they gain wider acceptance as a therapeutic treatment. Maybe it doesn't have to be all microdosing, mental health, and big business. Maybe there should also be room for a little bit of "wild."
---
For more information on this podcast, including where it's available, please visit the show's homepage.