Stereoactive Movie Club Ep 34 // Battleship Potemkin
Directed by Sergei Eisenstein, 1925's 'Battleship Potemkin' is one of the foundational works of cinema for its use of the Soviet-developed montage style.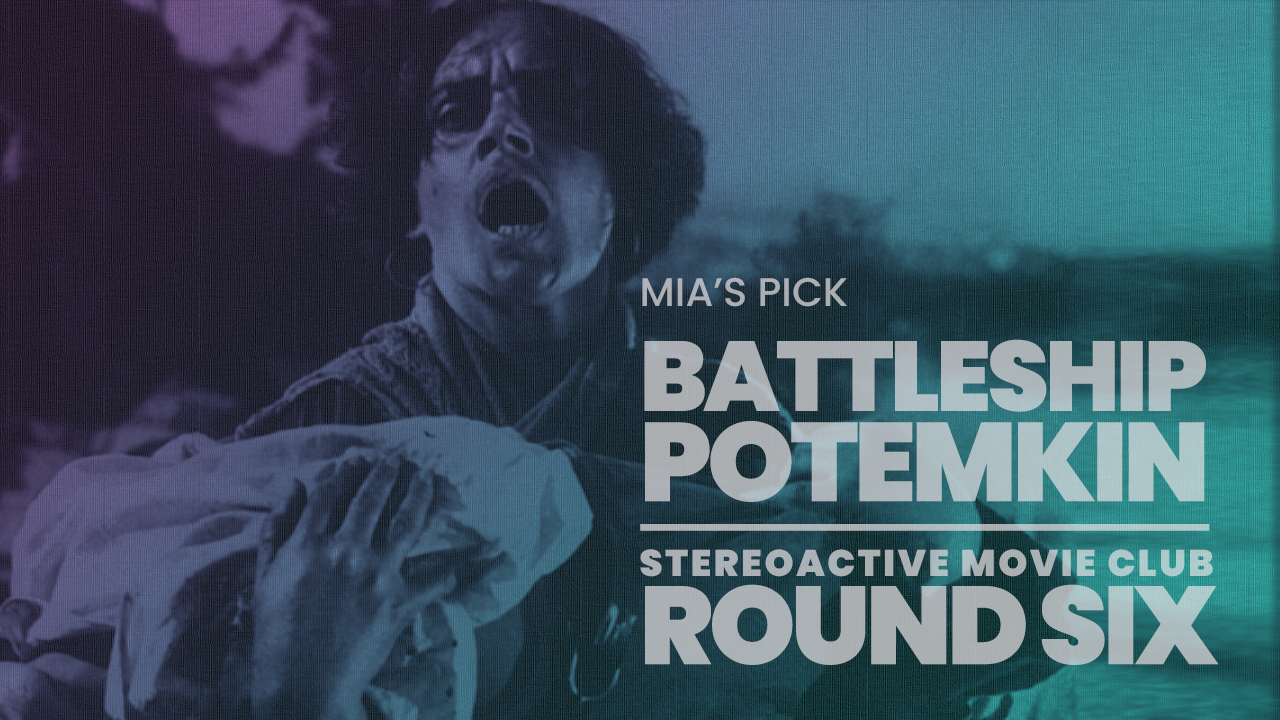 Available on Goodpods, Apple Podcasts, Spotify, and anywhere else you listen to podcasts.
It's Mia's Round 6 Pick: Battleship Potemkin, the 1925 film directed by Sergei Eisenstein.
Divided into 5 acts, Battleship Potemkin, in commemoration of the 20th Anniversary of what is known as the First Russian Revolution of 1905, tells the story of a mutiny aboard the titular Russian naval vessel
In the film's telling, the crew's refusal to eat borscht made from maggot-infested meat is the first domino in a series of events that leads to a sort of mini-revolution in the port city of Odessa.
And in the reality of the time when the film was made and released, it effectively helps to connect the still very new USSR to the historical struggles of its citizens under the previous Tsarist regime by portraying the institutional power of those sailors as aligned with the people at a time when the Soviet regime had much to gain from its people believing in such an alignment.
While the film was produced intentionally as propaganda, Eisenstein also used it as a vehicle to further his own experimentation with the concept of "montage."
Of course, while he may have had his own personal, artistic motivations for this exploration, it's also undeniable that his work was itself influenced by and part of the Soviet effort to use the medium of film for its own purposes.
The film was considered shocking at the time for its use of graphic violence, much of which has been referenced in other films over the years – especially the Odessa Steps sequence.
But even criticism of the film seems to acknowledge the power of its craft.
As for our purposes, Battleship Potemkin was in the top 10 of Sight and Sound's critics survey every decade, from the first poll in 1952 up until 2002. In 2012, it ranked at #11 making it a runner up, and in the 2022 poll, it was tied at #54. It's never been in the top 10 of the directors survey and in the 2022 poll it was tied at #93.
Among the filmmakers who had it on their top 10 lists in 2022 are Michael Mann and Sally Potter.
Mentioned in the episode:
IN THE MOOD FOR EVERYTHING ALL AT ONCE
---
For more information on this podcast, including where it's available, please visit the show's homepage.