Stereoactive Movie Club: Ep 35 // Modern Times
Directed by and starring Charlie Chaplin, 1936's 'Modern Times' features one of his most lauded turns as the Little Tramp – and the first time we heard the character's voice.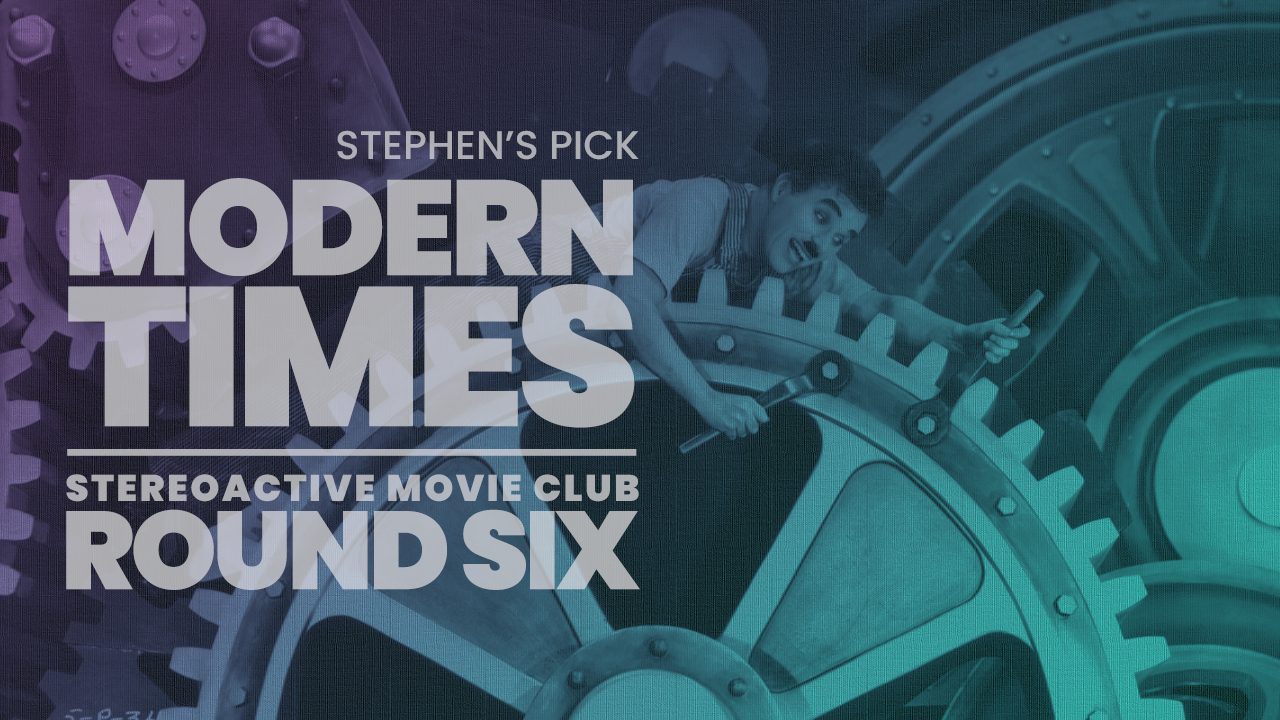 Available on Goodpods, Apple Podcasts, Spotify, and anywhere else you listen to podcasts.
It's Stephen's Round 6 Pick: Modern Times, the 1936 film starring, written, and directed by Charlie Chaplin.
Modern Times marked at least the 60th appearance of Charlie Chaplin in a film as the Little Tramp – and depending on whether you think the barber character in The Great Dictator is also the Tramp, Modern Times may be the last time Chaplin played the character. And while his previous film, 1931's City Lights, featured synchronized music and sound effects, Modern Times was the first time Chaplin employed synchronized dialogue, though obviously minimal. At first, Modern Times was conceived of as a potentially full-on talkie, but eventually Chaplin decided that his famous character worked better in the silent format, so the film mainly adheres to that style, other than the final moments of the film, with the previously mentioned sung gibberish
Reviews at the time were positive and the film was a financial success despite its anomalous nature 9 years after the debut of The Jazz Singer – which is a testament to the long popularity of Chaplin and his character up to that point. In 1998 it was ranked #81 on AFI's 100 Years… 100 Movies list – and it rose a few spots to #78 when they redid the list in 2007. It also ranked #33 on AFI's 100 Years… 100 Laughs list in 2000.
As for our purposes, Modern Times has never been in the top 10 of Sight and Sound's polling of critics, but it was ranked #6 in the very first polling of directors in 1992. In the 2022 polling, it was tied at #78 in the critics polling and tied at #72 by directors – and among the filmmakers who had it on their top 10 lists in 2022 was documentarian Frederick Wiseman.
---
For more information on this podcast, including where it's available, please visit the show's homepage.