Stereoactive Presents: 'Oppenheimer' // a movie discussion
The latest film written and directed by Christopher Nolan, starring Cillian Murphy and Robert Downey, Jr.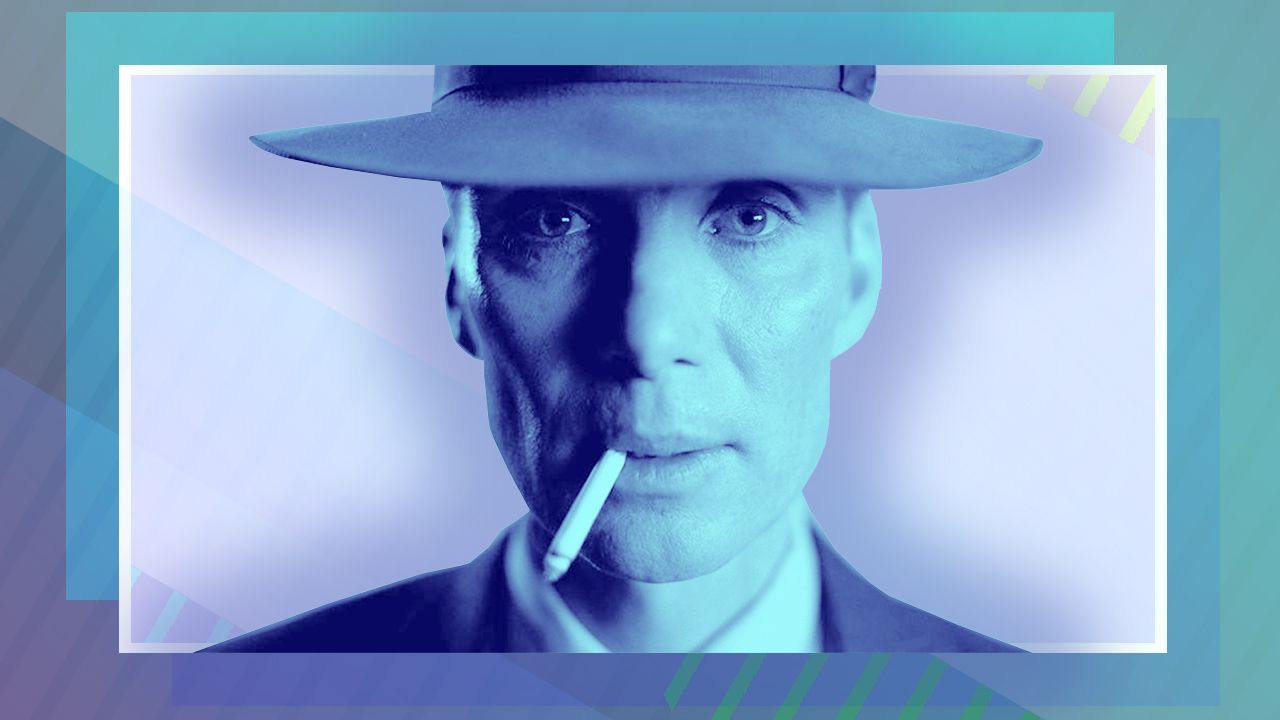 Available on Goodpods, Apple Podcasts, Spotify, and anywhere else you listen to podcasts.
How does one reconcile great achievement with a resultant aftermath that includes a massive death toll and perhaps the eventual death of the world? Can anything with those actual results and possible further outcomes even be considered a success at all? And how should we either celebrate or punish the people responsible for such things? These questions, along with plenty of others, are at the heart of Christopher Nolan's Oppenheimer, a film with a relentlessly intense pace and swirling collection of talents flexing almost ridiculous levels of craftsmanship.
At the center of the swirl is Cillian Murphy as J. Robert Oppenheimer. Murphy's portrayal of a complicated genius who sees the world and its constituent parts in ways others don't or can't, and who seems to feel he deserves both praise and punishment for what he's accomplished, is in the mold of Peter O'Toole's turn in Lawrence of Arabia.
Playing the counterweight, as Lewis Strauss, Robert Downey Jr. gives what is certainly one of his best performances of recent years, and quite possibly also of his career. Each actor holds the screen in transfixing ways, while together providing something of a balancing act across the film. On one side we have the rare person whose thoughts can change the world in irreversible ways, while on the other we have the epitome of a bureaucrat. Friction was inevitable.
The multi-layered, non-linear narrative and stylized cinematic theatrics are, in their way, surprisingly reminiscent of Oliver Stone's work, especially 'JFK.'  That said, the themes of the story and the styles employed in its telling are at once very much in line with Nolan's previous work, even while representing a major leap of maturity. His interest in playing with time and chronology has never worked so well and his exploration of the often blurred lines between heroic and villainous figures has never been put to such perfect use. The ultimate result is one of the best movies of recent years.

J. McVay and Charles Hinshaw discuss the latest film written and directed by Christopher Nolan.
Oppenheimer stars Cillian Murphy as J. Robert Oppenheimer, the theoretical theorist who led the team that created the first atomic bombs during WWII. Also in the film are Emily Blunt, Matt Damon, Robert Downey Jr., and plenty of others.

Mentioned in the episode:
Stereoactive Movie Club Ep 21 // Hiroshima Mon Amour

Episode Credits:
Producer/Host: J. McVay
Guests: Charles Hinshaw
Music: Hansdale Hsu
---
For more information on this podcast, including where it's available, please visit the show's homepage.