SAM003 // The Governors 'Shake Hands, Kiss Babies, & Take Names
The Governors release a lost album ahead of new material.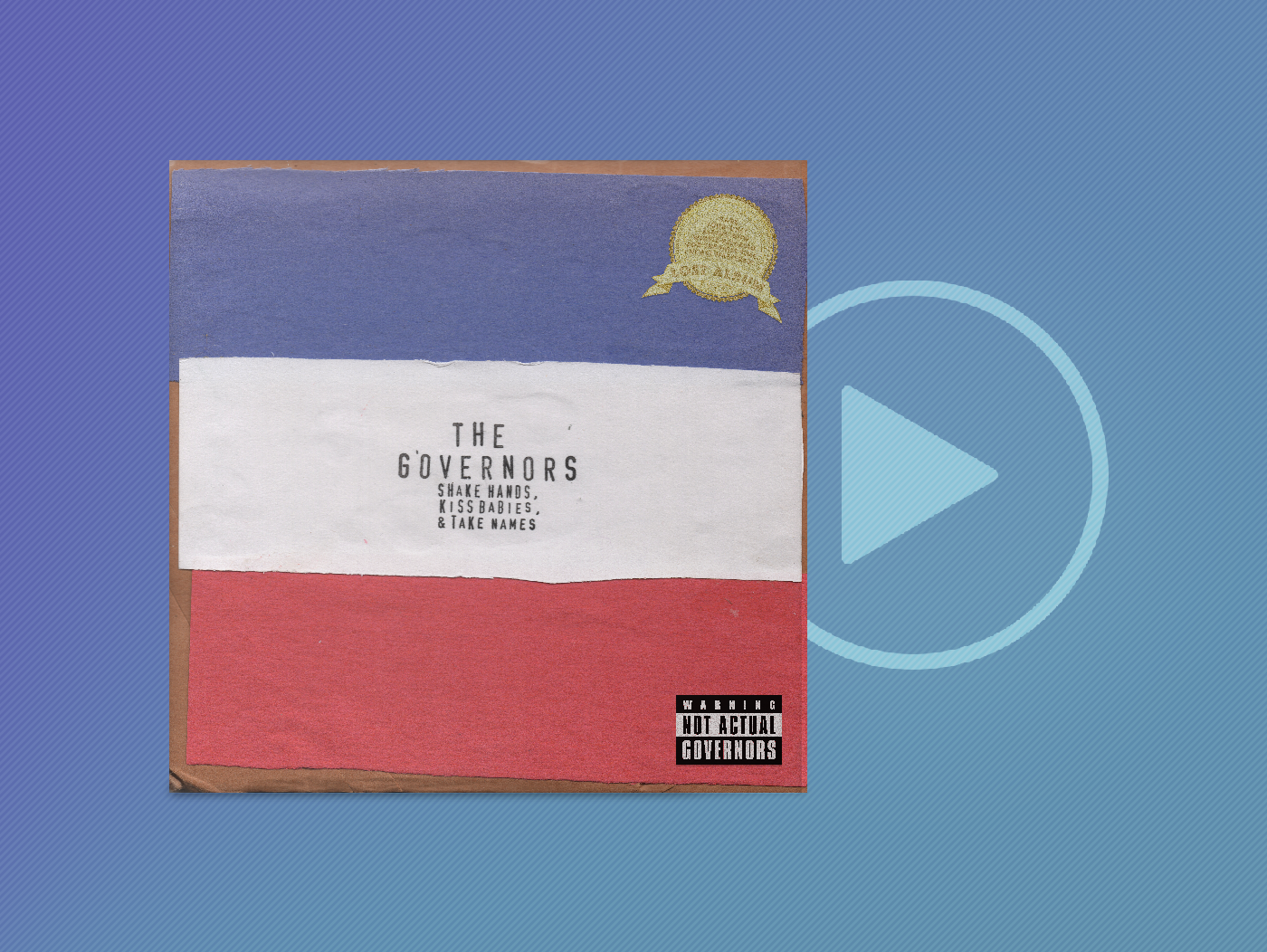 The Governors livened up room after room with their infectious, raucous shows in the first decade of the century. Made up of members of Quiet Loudly, Mount Sharp, pow wow!, and Hige Kuma, the trio made a big sound and invited their audiences to join in as they swirled together their own soaring three-part harmonies, rustic acoustic rhythms, and scorching electric guitar freak-outs. Playing around Brooklyn and on the road, they won over even the most self-conscious crowds, getting them to take part in what amounted to a blissful hootenanny, and winning a small devoted cult following as they went.
Now, a decade after they ceased playing together regularly and largely fueled by creatively reconnecting from three different states during the pandemic, The Governors have begun to write new music together that they'll be releasing in 2021. In the meantime, 'Shake Hands, Kiss Babies, & Take Names' consists of 12 tracks previously only available on DIY-packaged CDs at live shows, alongside 3 live recordings–all newly mastered for this release. Of note among the live tracks is their lively take on "The Last Supper," adapted from 'Jesus Christ Superstar,' by Andrew Lloyd Webber and Tim Rice.
Both this lost album and The Governors' upcoming work are being released by Stereoactive Media, a new label and incubator supporting media and art of various sorts.